A Rural Generalist, for love of community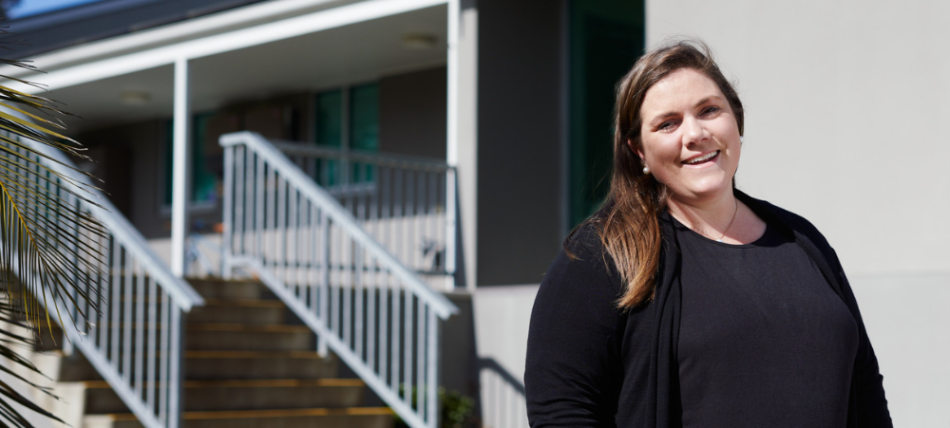 One of the best things about being a Rural Generalist for Dr Sophie Rymill is the continued relationship one can develop with their patients.  Sophie shares how special it is to be able to provide regular care to someone, admit them to the hospital for their acute issue, and provide a surgical service locally, and then provide follow up care back in clinic. Or in some cases, be able to care for patients for years and then provide their end of life care.
Sophie says.."It may sound cliché, but I believe, I have often been able to have a deeper understanding of my patients and who they are, because I do see them out and about in our community; whether it be at the footy, the supermarket, the livestock exchange or the pub. They, themselves are integral parts of my community and I theirs, we all have our roles to play. We share a similar lifestyle, and it's because of this, I am able to understand what they need and how to meet their agendas".
As a rural generalist, Sophie practices "rurally minded medicine" which for her embodies the need to consider each of her patient's lifestyle, the surrounding community, their ability to access to medical care and at times and being able to determine the issue of greatest priority.
"In daily practice, I have to consider the time of day when ordering pathology or radiology investigations. Whether the radiological service is available locally, or if the patient will have to travel from 100kms to 350kms to access it. We as practitioners have to consider when the visiting specialist is next scheduled to be in town and if they will actually be able to see this particular patient."
The rural generalist's career can have a very positive impact on local communities. Sophie has advanced skills in anaesthetics which compliments her general practice work. In an elective setting, she is able to provide anaesthetic services for community members requiring surgical procedures, from colonoscopies to joint replacements and caesareans. This allows these individuals and their families ability to access the care they need locally without the need to travel long distances, which in turn reduces separation time from their families which can have an adverse effect to the patients recovery.
In relation to an emergency role, I am able to provide care to the critically unwell or trauma patients. I hope this may improve their chance of survival or ease their suffering while they await further required specialist care.
Having grown up in regional South Australia, it was evident to Sophie the difficulties patients can face when trying to access medical care. And she has always been saddened by the increased mortality and morbidity that rural patients often encounter, simply due to their geographical separation and lack of access to medical resources.
Fortunately, Sophie was lucky enough to have several mentors throughout her training who demonstrated the benefit of rural medicine and the wonderful life a practitioner can lead.
As a medical student, Sophie spent time with a resident Orthopaedic surgeon in Mount Gambier and witnessed the enormous benefit of local specialist services. And throughout her student and junior doctor years meet and worked alongside several rural generalist such as Dr Greg Malcher (GP-Obstetrician) of Daylesford and the many RGs at Murray Bridge, Drs Peter Reischbieth, Pete Gilchrist, Jo Scalzi whom cemented her decision to become a rural generalist herself.
Sophie has completed a basic Diploma in Obstetrics, allowing her to provide shared care to antenatal patients. However, her advanced skill, is in Anaesthetics. Sophie wanted to have variety to in the working week and be a competent rural General Practitioner and she decided Anaesthetics would provide that variety, but also ensure she was better equipped to manage emergency presentations.
I find it so valuable and heart-warming to be able to provide the care locally and promptly.
I also believe we have the ability, due to the trust we have developed, to help provide community education. Whether through high school education sessions, talks at sports clubs or a casual chat at the football club or for some of our GPs, on the golf course.
It is such a valuable speciality. Rural generalists have been around for years, they have just been relabelled. Partly due to Australia's large land mass and small-mid sized regional centres, there will always be an essential role for Rural Generalists. The ability for a community to have General Practice, acute hospital, Emergency and Obstetric services is invaluable.
Dr Sophie Rymill, Rural Generalist (FACRRM + Anaesthetics)