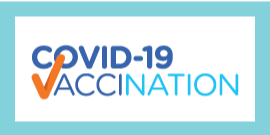 Updated Advice for the Care of
Pregnant Women
Dear Obstetric Shared Care GPs,
CONNECTING YOU WITH THE NEWS YOU NEED FOR
GP OBSTETRIC SHARED CARE
This decision guide is for pregnant women who are considering COVID-19 vaccination in pregnancy, who are breastfeeding or who are planning to become pregnant. It contains information about the COVID-19 vaccine Comirnaty (Pfizer, Australia). This information will be updated when other vaccines become available. 

Australia is likely to receive different COVID-19 vaccines over time. The first vaccine to become available in Australia is called Comirnaty. This vaccine has the genetic code (mRNA) for an important part of the COVID-19 virus called the spike protein. When the vaccine injection is given, the body reads the genetic code and makes copies of the spike protein. This then trains the immune system to recognise and fight against the COVID-19 virus.

It is not a live vaccine. Once injected the mRNA breaks down very quickly and is cleared away. For the best protection against COVID-19, two doses are needed, given at least three weeks apart.

ACCESS THE DOCUMENT – CLICK HERE


MORE INFORMATION

For more information about COVID-19 and COVID-19 vaccines, refer to:
---
DON'T FORGET TO REGISTER!

"BRIDGING GAPS IN ANTENATAL CARE'
This special event is for you all so please CLICK HERE to register now.

Date:           Wednesday 24th March 2021

Time:           6.00pm – 9.15pm 

Venue:         Next Gen, Memorial Drive, North Adelaide SA 5006
---
Don't forget to visit our GP Partners Australia website for further updates and resources www.gppaustralia.org.au
We trust this – and future updates – will be of help to you during these crazy times.
Stay safe.
If you have any questions or require additional information please do not hesitate to contact the GP Obstetric Shared Care Program Manager – Leanne at lmarch@gppaustralia.org.au
---
SA GP OBSTETRIC SHARED CARE PROTOCOLS | 2020