COVID vaccination for Pregnant and Breastfeeding Women Webinar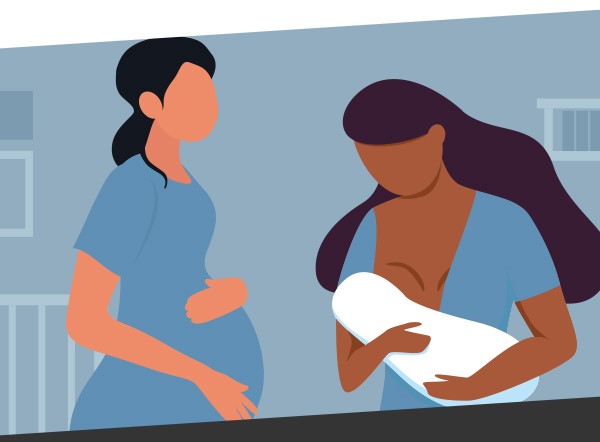 Updated Advice for the Care of
Pregnant Women
Dear Obstetric Shared Care GPs,
CONNECTING YOU WITH THE NEWS YOU NEED FOR
GP OBSTETRIC SHARED CARE
Welcome back to another GP Obstetric Shared Care update. The COVID-19 vaccine rollout has begun and I suspect that we are all a little awestruck at the rapid pace of scientific discovery and the incredible community engagement that has bought us to this point in Australia. There have been ups and downs, but we are incredibly fortunate to be where we are, here in South Australia.
In the meantime, at GP Partners we have been working hard to ensure that despite the challenges posed by COVID-19, the best of information and resources is in the hands of our Obstetric Shared Care GPs everywhere in South Australia.
COVID vaccination for Pregnant and Breastfeeding Women Webinar
This forum is an opportunity for consumers to hear from leading experts across Australia and New Zealand, and to raise any questions they may have.
DATE: Wednesday 10th March 2021
TIME: 6.00pm – 7.00pm AEDT
LOCATION: Zoom
REGISTER HERE: (including the opportunity to submit a question for the panel).
CHAIR: Ms Laura Simpson, RANZCOG Consumer Network member.
Opening and welcome from RANZCOG President Dr Vijay Roach.
Meet the panel HERE
---
Don't forget to visit our GP Partners Australia website for further updates and resources www.gppaustralia.org.au
We trust this – and future updates – will be of help to you during these crazy times.
Stay safe.
If you have any questions or require additional information please do not hesitate to contact the GP Obstetric Shared Care Program Manager – Leanne at lmarch@gppaustralia.org.au
SA GP OBSTETRIC SHARED CARE PROTOCOLS | 2020