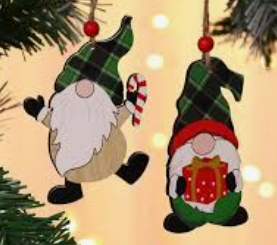 It has been another unpredictable and challenging year, thanks to the continuing COVID-19 pandemic, both here in South Australia and globally.
2021 has challenged us all to stay close as we keep our distance, to communicate with our eyes as we mask our breath, and to follow the experts as they build new evidence in uncertain times.
As South Australia's health care sector has again faced unprecedented challenges this year, GP Partners Australia has recognised and responded very quickly to mitigate these challenges to our GPs and particularly women participating in the GP Obstetric Shared Care Program.

Our team has rallied together and has continued to deliver specialist GP training and quality evidence-based education throughout. We have learnt to be flexible and to go with the flow.

We have seen an increase in the number of GPs participating in the Statewide GP Obstetric Shared Care Program and we have delivered an increase in satisfaction with our training, resources and support provided by GP Partners Australia to our GPs and Midwife Coordinators.
Furthermore, we have seen a significant improvement in regard to GP satisfaction attending our face-to-face accredited CPD activities and with the health and well-being support we also provide to our GPs. Women and families have also shown increased satisfaction with the level of care and expertise in management of their antenatal journey.

Despite our successes and working hard to stay true to our objectives for the Program, COVID-19 has brought significant changes to the way we work and live. Our team has remained entirely committed.

GP Partners Australia is committed to building upon its strong foundations and achievements, strengthening its valued partnerships and future-proofing its services to the community, including providing strong advocacy, training, education and support for GPs and importantly for women participating in the GP Obstetric Shared Care Program, for years to come.
Plexus Research will be moving forward, creating value and building on working with a network of GPs and GP and Specialist Practices to provide much needed access to clinical trials in the community setting.
COVID-19 has created a larger need for digital health globally. By providing a commercial and clinical path to market for start-ups, Plexus Research creates value in this fast growing market and we will be pleased to share more with you in 2022. This is an exciting space to be in.
As 2021 draws to an end the GP Partners team would simply like to thank everyone whether on the frontline or behind the scenes and in particular all our GPs particpating in our Shared Care Programs.
2022 brings an air of excitement as we look to a promising and collaborative year to work together to support our stakeholders, GPs, our GP Shared Care Programs and our primary healthcare community in dynamic and novel ways. We are looking forward to continuing our work with as many of you as possible as well as venturing into new arenas.
Merry Christmas and a Happy New Year.
Holiday Closure
GP Partners Welland Office will be closed from
Thursday 16th December 2021 – Monday 10th January 2022
If you have any questions regarding GP Partners
GP Shared Care Programs or Plexus Research
Please contact
Leanne March 
lmarch@gppaustralia.org.au
Wishing you a happy and joyous Christmas season.
We look forward to working with you again in 2022.
With warmest regards from the team here at GP Partners Australia,
our Board, Leanne, Naomi and Atif