GPEx Exposure – A trip to the North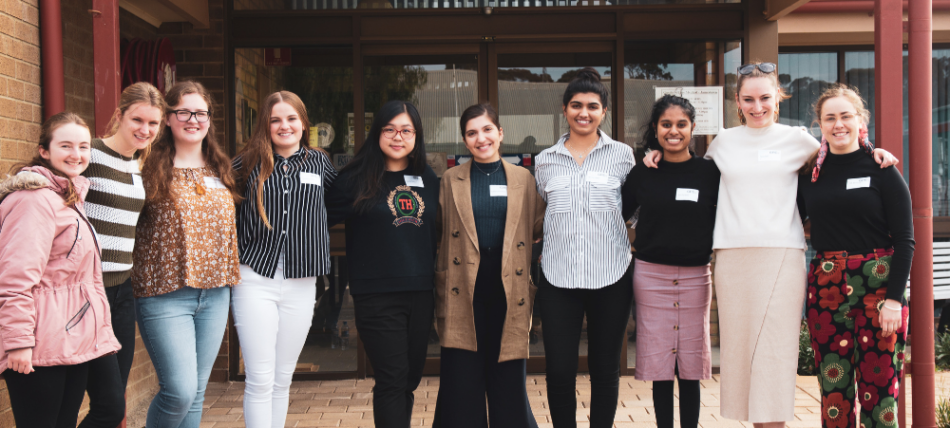 GPEx Exposure is a program based around engagement with Medical Students, Interns and RMOs, in an effort to "expose" these potential applicants to General Practice and in turn have a positive impact on those candidates choosing GP as a specialty.
Last week, GPEx Exposure went on the road with the Adelaide University Rural Health Alliance (AURHA) to give 10 first to third-year medical students a taste of what a career in Rural GP can offer.
The first stop was Clare Hospital where we met Dr Geordie Beath. Geordie gave the group an in-depth tour of the hospital facilities which excitingly included the helicopter pad. As well as sharing his experiences of living and working in the rural setting, with a focus on the flexibility of Life as a GP.
Stop two was Jamestown's Goyder's Line Medical Practice. The group we were warmly welcomed by the practice with a light lunch and refreshments. Following lunch, the practice team provided the group with clinical skills training which included; IV Cannulation, Airways Management and Ultrasound for Emergency Practice skills.
The bus trip back to Adelaide was full of conversation and positive feedback about the knowledge gained regarding a career as a GP, exposure to the rural setting (many of who had not been north of the Barossa Valley) and the exciting hands-on clinical skill experience.
A very Big Thank you goes to the Clare Hospital and Goyder's Line Medical Practice plus our GPs Dr Geordie Beath, Dr Rowena Conway, Dr James Walker, Dr Kari Sims, and Dr Cristina Valero and supporting staff whom without, this day would not have been possible.