How can GPs and cancer screening nurses overcome cancer screening barriers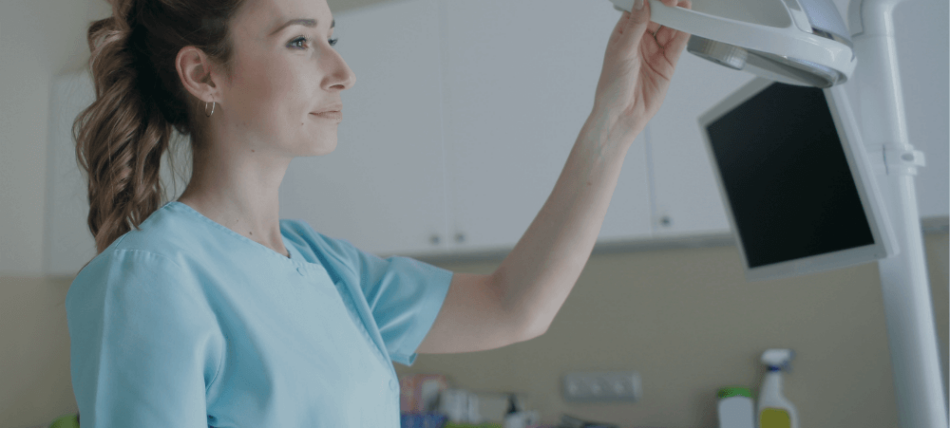 Cancer screening saves lives
Screening for bowel cancer reduces deaths from the disease by between 15-25%. (1)
Screening for breast cancer reduces deaths from the disease in women aged 50-69 by 21-28%. (2)
90% of cervical cancer cases are in women who have never been screened or were not up to date with screening. (3)
National cancer screening programs are available in Australia for breast, bowel and cervical cancer. Despite these being free of charge to all Australians, the uptake of these programs is variable. We discuss some of the common barriers to people participating in cancer screening below, and how primary healthcare providers can overcome these.
Patient-related barriers
Many of the patient-related barriers can be addressed through good communication with patients, including taking the time to understand their fears and concerns in a culturally safe way.
1. Fear and anxiety about discomfort during the procedure:
Spend time counselling patients about the process for cancer screening to allay fears about any associated discomfort.
Reinforce the importance of early detection of cancer.
Have a chaperone or support person present during the procedure to reassure patients.
For cervical screening, GPs can assess whether a smaller sized speculum, lubrication and/or a pillow positioned under the hips, may assist with improving patient comfort.
2. Misunderstanding that being asymptomatic = no cancer
Inform patients that early cancer or pre-cancerous changes are usually asymptomatic, and early detection can prevent progression.
3. Confidentiality concerns:
Reassure patients that results are kept confidential.
4. Language and cultural barriers:
Multilingual resources are available through the Cancer Council.
Interpreters, including through the Translating and Interpreting Service, can be used to communicate the importance of cancer screening during a consultation.
Practitioners can undertake cultural awareness training for working with Aboriginal and Torres Strait Islander populations or Culturally and Linguistically Diverse populations.
5. People with a disability may experience barriers to access screening, including the ability to get on and off the examination table:
Provide easy-to-read resources for patients.
Consider other screening options, such as self-collected HPV vaginal swabs.
Provide longer appointments.
Speak to the patient, but engage the help of a trusted disability support worker or family member to assist i.e. with collecting a Faecal Occult Blood Test.
People with an intellectual disability are eligible for an annual health assessment, and cancer screening can be included in this discussion.
Encourage people with a hearing or speech impairment to make an appointment using the National Relay Service.
Healthcare provider-related barriers
Healthcare provider-related barriers relate to the accessibility of practitioners or equipment required to carry out cancer screening.
1. Availability of female GPs, especially for cervical screening:
Nurses are able to be accredited for cervical screening.
Be aware of eligibility criteria for HPV self-collection, and be confident incorporating this option into clinical practice.
2. Screening discussion time constraints in consult:
Include cancer screening as a routine item for review during health assessments, including 45-49 year old health checks, and during GP management plans.
During consults for prescriptions of regular medications, preventative cancer screening can also be discussed to maximise the value of the consult to the patient.
Do an audit of your patients within a particular demographic, and send out reminder letters to those eligible.
Utilise your practice website, social media pages, and waiting room advertising to promote cancer screening.
3. Patients knowing the healthcare provider personally:
Encourage patients to do their cervical screening with a different practitioner opportunistically, such as during a visit to the city for another reason.
Consider HPV self-collection as an alternative pathway.
4. Availability of mammogram facilities in rural or remote areas:
Encourage patients to do their mammogram opportunistically, such as during a visit to the city for another reason.
Be aware of when mobile screening units are visiting your area, and be active in promoting this in the community.
Consider the availability of group transport options for members of the community to travel to the closest screening facility.

References
Australian Government Department of Health. About the National Bowel Cancer Screening Program [Internet]. [updated 2021 Mar 5; cited 2021 May 31] Available from: https://www.health.gov.au/initiatives-and-programs/national-bowel-cancer-screening-program/about-the-national-bowel-cancer-screening-program
Australian Government Cancer Australia. Overdiagnosis From Mammographic Screening [Internet]. Canberra. 2008 [updated 2014, cited 2021 May 31]. Available from: https://www.canceraustralia.gov.au/publications-and-resources/position-statements/overdiagnosis-mammographic-screening
Australian Institute of Health and Welfare. Cervical screening in Australia 2019 [Internet]. Canberra: AIHW. 2019 [cited 2021 May 31]. Available from: https://www.aihw.gov.au/getmedia/6a9ffb2c-0c3b-45a1-b7b5-0c259bde634c/aihw-can-124.pdf.aspx?inline=true
Resources
Cancer Council. Multilingual Resources. [cited 2021 May 31]. Available from: https://www.cancer.org.au/support-and-services/multilingual-resources
Australian Government Department of Home Affairs. Translating and Interpreting Service National [Internet]. Canberra [cited 2021 May 31]. Available from: https://www.tisnational.gov.au/
The Royal Australian College of General Practitioners. Aboriginal and Torres Strait Islander Cultural Awareness in General Practice [Internet]. East Melbourne [updated 2021 Apr 15; cited 2021 May 31]. Available from: https://healthinfonet.ecu.edu.au/key-resources/courses/?id=414
Case study: Increasing cancer screening participation for people with a disability: the role of a GP. Cancer Council Victoria. [cited 2021 May 31]. Available from: https://screeningresources.cancervic.org.au/communities/people-with-disabilities/increasing-cancer-screening-participation-for-people-with-disability-the-role-of-a-gp