How to make your CV standout from the crowd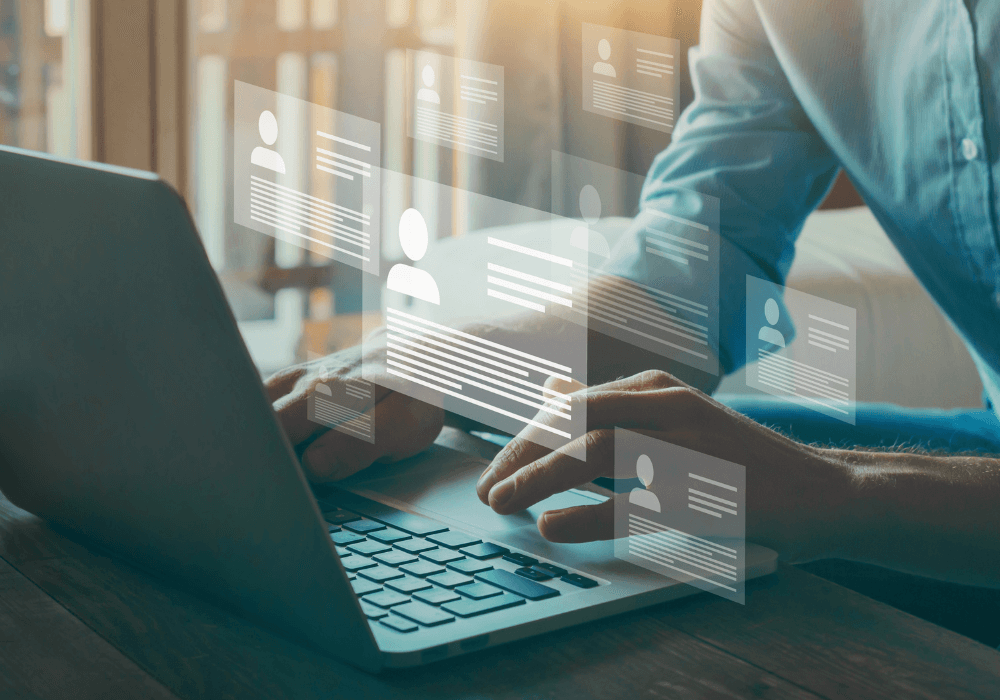 Doctors devote their careers – and probably more accurately, their lives – to helping others, so much so that many doctors overlook the resources and skills that are often required to succeed in today's job market. You've spent so many years focussed on the learning, training and working aspects of your career to get to this point, that it's entirely understandable that you don't have an updated, slick CV saved on your computer and ready to go!
Many doctors are generally not particularly good at selling themselves. (Oxtoby, 2018)

Curriculum Vitae or CVs are a valuable part of any doctor's portfolio, no matter what stage of your career or specialty, and regardless of how you apply for jobs during your career (BMA, 2021). In the increasingly competitive job market, doctors who lack a CV that can cut through the crowd of other applications are at risk of missing out on roles they may be suited to, qualified for, or would thrive in. The CV is the first major hurdle in any job application process, so it is important to get it right.

Your CV is the most important stepping stone to securing a job interview – it's the "key that will unlock your future" (Green, 2014).

The "gatekeepers" responsible for shortlisting candidates for interview will often have as little as a minute or two to review your CV in the first instance to decide whether your application should be considered further (Green, 2014). Thus tailoring your CV during the application process to the targeted role is essential (General Practice Registrars Australia, 2022).

Your CV should tell the story of you and your career. Even at a glance, it should be clear why you are the best person for the role you are applying for (British Medical Association, 2021).
CV writing: the basics
It is important to remember to keep your CV tailored, simple and specific. It can be helpful to remember three words and ask yourself if every section of your CV ticks all three:
While you need to cover essential information and present a professional history, relevant qualifications and specific skills, this must be done with those three guiding principles in mind. If it is not relevant, clear and concise, it may not pass the first hurdle – which is often a quick skim read. You need to balance keeping as much relevant information in as needed, while keeping it simple and concise to make a 60-second scan as effective as possible.
Some practical tips specifically for medical CVs include:
A strong emphasis on consistent formatting, spacing and layout.
Keeping it to 3 pages if possible (but without omitting key information) with the maxim "quality is more important than quantity" in mind.
Don't include a cover page or waste any valuable space.
Keep to professional short and simple sentences, using active words when referring to skills, and focusing on positive aspects.
Don't exagerrate or fabricate any information in your CV.
Don't include everything you have done if it is not relevant to the application. There will be plenty of opportunity at interviews to get this information across if you think it is important.
(Green, 2011; Agha et al., 2017)
One of the most common mistakes candidates make when preparing their medical CV is not allowing for thorough proofreading. Proofread, proofread, proofread! Print out hard copies and read them. Take some time away (days if possible, but at least a few hours) and come back with fresh eyes. Have at least one other person do a full proofread for you and provide feedback on its impact and any specific or structural concerns. This includes things like typos, clarifying acronyms, formatting, spacing, layout, and 'the look'. Ask yourself (and ask those who proofread it for you):
What is your first impression?
How does it read?
What questions did it raise?
Was anything unclear?
It's a lofty goal for a single document to cover all of these bases. And a cursory glance at the support options available to doctors is likely to leave you more confused than confident on exactly what you need and why.
Do your research
It is worth spending time doing research into what's required in your CV for the specialty you're applying for. What will set you apart from your colleagues, especially if you aim to enter a highly competitive field? Is involvement in research activities highly valued? Are there specific qualifications or courses which will boost your application? Is an overseas Fellowship highly desirable? Consider highlighting these specific experiences or qualifications so they really stand out in your CV. Talk to your supervisors and mentors who already work in the field to best determine what is going to catch the eye of the selection panel.
Preparing your CV
Agha et al. (2017) suggest following the below format:
Personal details
Career statement
Education and qualifications
Current position
Career history
Voluntary/work experience
Audit/quality improvement work
Management and leadership
Awards, prizes or scholarships
Publications and presentations
Teaching experience
Training courses
Technology skills
Professional and society memberships
Personal interests
Referees
Note that not all 16 sections will be relevant to every CV or position you might apply for, but the comprehensive, organised and clear layout is a solid template from which to start getting your CV together. Agha et al.'s (2017) article outlines what information is relevant in each section.
The art of CV writing
There is more to writing a CV or resume than you may have realised, and as it has the important job of introducing you to your prospective employer, you don't want to get it wrong. If you are not confident of developing a quality CV yourself, there are businesses who will do this for you. The benefits of a professionally developed CV include:
Confidence in submitting a quality, professional CV
Standing out among other applicants
Making a great first impression on recruiters
Saving you time
Jumpstarting your career
Looking professional and polished
Having a tailored CV to the job role
No spelling or formatting errors
Using a template or suggested layout such as the one above can be a great starting point, but don't discount the impact some professional guidance can have. Services aimed at assisting doctors with their CVs range from highly individualised mentoring and "CV coaching", to professional proofreading and editing, assistance with tailoring CVs and cover letters to specific roles, and general advice on layout, formatting, grammar and clarity of expression. While most of these services come at a cost, they can be viewed as an investment into helping you secure the job (and career) you want.
References
Agha, R. et al. (2017). How to write a medical CV. International Journal of Surgery Oncology, 2(6).
doi: 10.1097/IJ9.0000000000000032
British Medical Association (BMA) (2021) https://www.bma.org.uk/advice-and-support/career-progression/applying-for-a-job/writing-your-medical-cv
General Practice Registrars Australia (2022) https://gpra.org.au/training/medical-cv/
Green (2014) https://www.bmj.com/careers/article/preparing-your-medical-cv
Oxtoby (2018) https://doi.org/10.1136/bmj.d5289