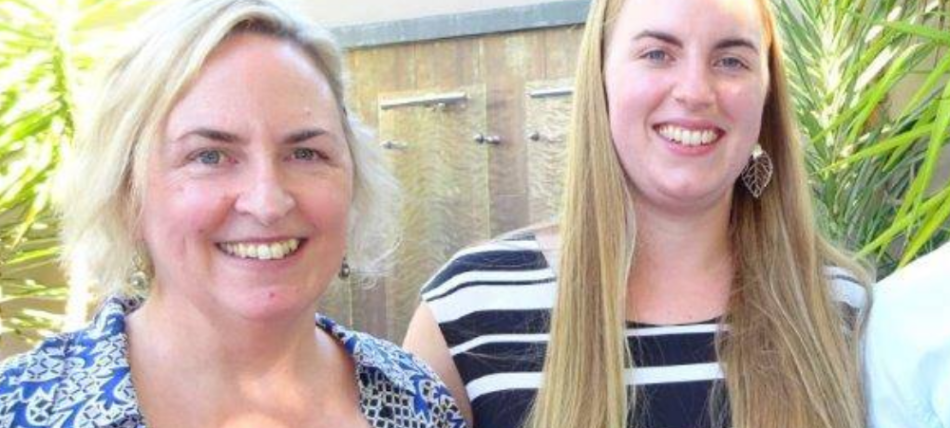 There are many ways that our Mums inspire us each and every day, but for Dr Kate Wheldrake, her mum also inspired her to pursue a career in general practice.
"I have had many inspirations, but one of the most important is my mother, who worked for 20+ years as a General Practitioner, and who epitomizes for me the definition of living a good life," said Kate.
Kate's Mum would often talk about seeing multiple generations of the same family, and witnessing changes and growth in families over time. It was this continuity of care that she provided as a GP, as well as how well she got to know her patients as individuals, that made general practice a very appealing career for Kate as well.
One of the most visible ways Kate realised the depth of her Mum's impact on her patients and community, was when her Mum would inevitably meet one of her patients on a family holiday – even in the UK!
"The genuine warmth and respect with which she was greeted by her patients made me understand how valued she was as a trusted GP."
Kate also praises her Mum for demonstrating flexibility and resilience in balancing a rewarding and challenging career with raising a family, which has in turn inspired Kate's own life goals.
"My Mum has successfully raised two children, and has continued to pursue a variety of career options in each stage of her life. She has shown me that general practice is a career you really can do for your whole life, because there are so many options and opportunities available.
"My long-term career aspirations are to work as a trusted and valued GP, providing excellent and continuous care to my patients and community alike. I aim to develop skills in areas of interest including public health and medical education, taking advantage of the broad range of opportunities offered to GPs. I also aim to raise a family and take part in my community, and to balance all of these roles successfully."