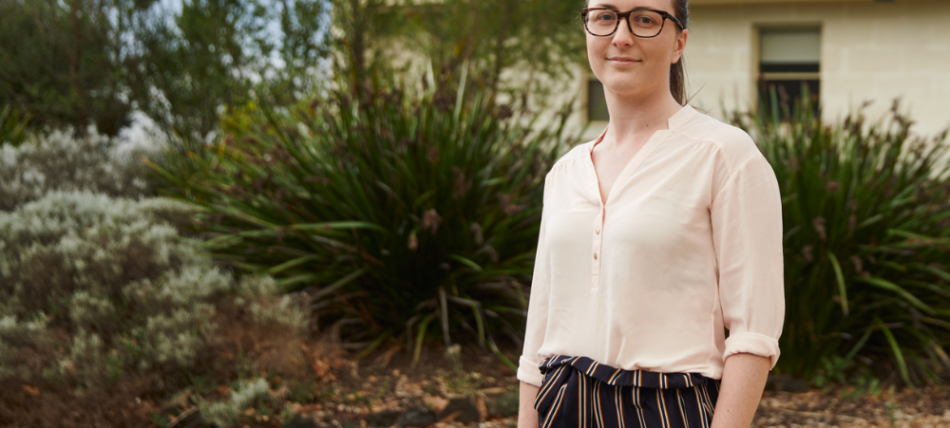 Trusting and therapeutic relationships with patients are at the core of Dr Barbara Butler's approach to regional healthcare as a rural GP in training.
Barbara is currently training towards a fellowship with the Australian College of Rural and Remote Medicine (ACRRM).
"Rural generalism allows doctors to offer continuity of patient care in a variety of different contexts, promoting strong relationships and a holistic approach to health management," Barbara said.
"We provide medical care to patients in all stages of their lives – from infancy to geriatric or palliative care, and chronic disease to acute trauma management."
Rural GPs also contribute to patients' wellbeing in a range of capacities outside the traditional scope of general practitioners.
"In regional communities, doctors can take on the role of counsellor, teacher, student, mentor, coach, teammate or neighbour in addition to acute care," she said.
Barbara, currently posted at Pangula Mannamurna in Mount Gambier, provides health care services for Aboriginal and Torres Strait Islander people in the region.
"Growing up in remote South Australia, I saw firsthand the health inequities that exist in rural medicine. I have always been passionate about addressing fair access to specialised care and enhancing skills in regional health," she said.
Barbara has elected to undertake advance specialist training in obstetrics and gynaecology, as well as Aboriginal and Torres Strait Islander health.
"These are two areas which I was particularly drawn to as I saw that there is a great capacity to address the health inequities for these groups in rural medicine," she said.
"These specialties are both incredibly rewarding in addition to being intellectually stimulating.
"As a rural generalist providing for new and expecting mothers, I take great pride in offering them a sense of familiarity and comfort within a system that has historically been difficult for women to engage in a meaningful way.
"My role in the Aboriginal Medical service allows me to form trusting, therapeutic relationships with patients.
"These connections are invaluable when providing education on health issues, reinforcing specialist advice and negotiating goals and plans for ongoing management.
"While any GP is invaluable in this setting, I believe that rural generalist training offers an opportunity for doctors to enhance their skills and contribute to communities with more specialised care."
For Barbara, providing comprehensive medical services that benefit an entire community is paramount to her satisfaction in the role.
"The most rewarding and humbling part of our job is providing continuous care to patients who value and trust us," she said.
"We are privileged to facilitate dignified end of life care for a long-term patient and then be able to support their grieving family.
"We experience the joy of delivering the first-born child of a couple you had previously counselled post-miscarriage.
'It's an incredible kind of medicine that I don't think you can experience anywhere else.
"Rural medicine encompasses intimate and interconnected care of an entire community, which transcends the role of a conventional GP, and even the role of medicine itself."
Dr Barbara Butler is working toward a Fellowship with the Australian College of Rural and Remote Medicine (ACRRM) to become a qualified Rural Generalist.