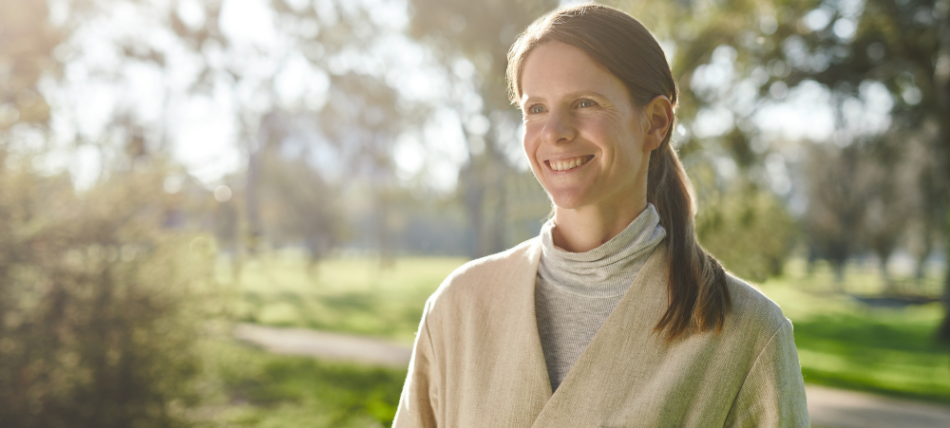 The opportunity to provide personalised medical care with responsibility for the health and wellbeing of regional communities inspired Dr Georgina Mills to become a rural GP.
A desire for her children to grow up in country Australia added to the appeal.
"In a rural town as a Rural Generalist the medicine is more personal, you take on more responsibility in your community and you can see more plainly the issues your community faces," she said.
"Rural Generalism is about more than medicine. It also includes the determinants of health such as housing, employment, education, food, the economy and spirituality, all of which contribute to the wellbeing of your community.
"Rural Generalists are in a privileged position to see where our help and support can benefit the community-at-large and implement these changes."
"I have also always been drawn to country towns and would like my children to grow up in a rural area."
Georgina is currently training in the Barossa Valley, working towards a Fellowship with the Australian College of Rural and Remote Medicine (ACCRM).
During her time in medical school Georgina spent a year living and studying on the west coast of South Australia where she chose rural medicine for her career.
"I met my husband-to-be and developed lifelong friendships that I will forever cherish," she said. "Perhaps it's the small communities that bring you together, or the type of work that binds you in some way, but rural practice has always felt like the right fit for me."
While still choosing her advanced skill, Georgina's current areas of special interest include antenatal and postnatal health, Aboriginal and Torres Strait Islander health, adolescent mental health and palliative care.
"Having recently become a mother and experienced pregnancy and childbirth for myself, I feel very passionate about ways in which we, as health care providers, can truly make a positive impact," she said.
"I intend to one day do something to support my community on a holistic level, for example a mental health facility at a high school, a post-natal care follow-up program or an outreach antenatal clinic for remote communities.
"I have seen all of these during my travels as a registrar and hope to bring them to my own home one day, wherever that may be.
"There is no doubt that Rural Generalist pathway has made me a better human being and, therefore, a better doctor. There is no better life experience than being a rural GP."
Understanding the importance of having a medical professional looking out for all aspects of her wellbeing, Georgina values regular visits with her own GP.
"I am a human being first, and a doctor second. To be able to take on the responsibility of looking after others, we must first look after ourselves."
Dr Georgina Mills is a GPEx rural general practice registrar on the pathway to a Fellowship with the Australian College of Rural and Remote Medicine (ACRRM).