Project ECHO, Enhancing Palliative Care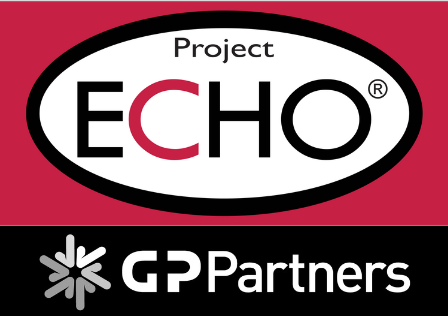 Project ECHO (Extension for Community Health Outcomes) is a virtual knowledge-sharing network designed to create a 'learning loop' between health professionals with the aim of increasing knowledge and access to health care in local communities.
Project ECHO – Enhancing Palliative Care is a series of interactive case based virtual mentoring sessions that address a range of palliative care topics.
Discussion of deidentified patient cases and 20 minute presentations by our Expert Panel Specialists aims to increase palliative care knowledge, skills and confidence in GPs.
Once registered, a link for each program will be emailed to you. Project ECHO uses Zoom conferencing technology which is simple to use.
Each session will consist of:
A Palliative Care Presentation – we have a topic of the month
A deidentified case presentation by a GP
Lots of opportunities for Q&A and discussion
Topics include:
| | |
| --- | --- |
| Wednesday 17th August 2022 | Symptom Management and Relief – Part I |
| Wednesday 14th September 2022 | Symptom Management and Relief – Part II |
| Wednesday 12th October 2022 | Palliative Pharmacotherapy |
| Wednesday 9th November 2022 | Advance Care Planning |
| Wednesday 7th December 2022 | Depression and Mental Health Considerations |
| Wednesday 18th January 2023 | Grief and Bereavement |
| Wednesday 15th February 2023 | Terminal Phase and Responsibilities after Death |
| Wednesday 15th March 2023 | Culturally Appropriate Care |
| Wednesday 12th April 2023 | Palliative Care Referral and Services in SA |
Our Expert Panelists include:
Dr Russell Shute – Specialist GP Facilitator
Dr Olivia Rygorowicz – Specialist Palliative Physician
Andrew Noble – Senior Extended Care Paramedic , SA Ambulance Service
If you are able to support our Palliative Care ECHO by sharing a deidentified case or issue for discussion, or you have any questions about presenting a case, we would love to hear from you.
Our Project ECHO – Enhancing Palliative Care has been made possible with a Grant received from the Department of Health and Wellbeing, and with grateful support from the community of Palliative Care Providers.
This learning module is undergoing accreditation for CPD points as a CPD activity under the RACGP CPD Program and ACRRM Program in the 2020-2022 triennium.