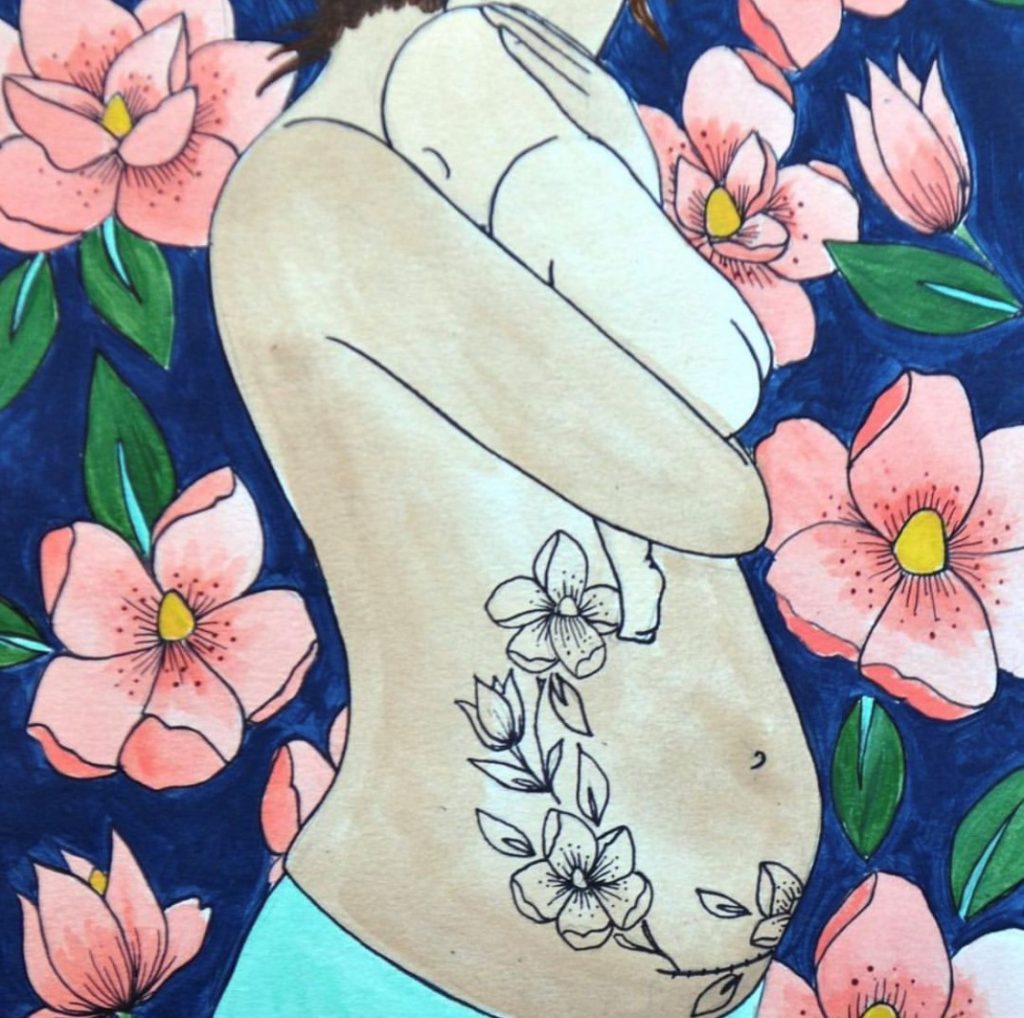 Hello! I am calling this newsletter Mindful Monday because this week is about mental health and well-being.
On the 8th September 2022 we recognise R U OK Day. R U OK Day is a day to remind us to ask our family, friends, colleagues, co-workers, staff, patients and neighbours, 'R U OK?' to open up a conversation when one of them may be doing it tough.
For this Mindful Monday, we reflect on our own behaviours and look at some barriers in accepting the support of others when asked if we actually R OK!
Continuous learning is the process of learning new skills and knowledge on an on-going basis and is one of the best ways to prosper in the ever changing world around us. It is said to help us grow to be stronger and more effective in our daily life!
We have just opened registrations for our CPD Activity, 'Sharpen Your Skills' taking place at the beautiful Adelaide Pavilion on Thursday 22nd September. We hope that you will join us. Why not join us earlier in the afternoon and update your Cardiopulmonary Resuscitation Skills!
As always, our newsletters aim to keep you informed on the latest news, changes, updates, special announcements and talk all things obstetric!
From my team, our Board of Directors and myself, stay warm and healthy!
Leanne.
R U OK DAY?
8 September 2022
Cardiopulmonary Resuscitation Training
Thursday 22nd September 2022
3.15pm – 5.30pm
Adelaide Pavilion, Cnr Peacock Road & South Terrace, Adelaide
'Sharpen Your Skills'
Thursday 22nd September 2022
6.15pm – 9.15pm
Adelaide Pavilion, Cnr Peacock Road & South Terrace, Adelaide
Make your professional life and career count.
As we strive to improve care and outcomes for women and their babies, our theme, "Sharpen Your Skills" aims to take you on a journey of innovative perinatal research and care. We promise there will be something for everyone.
 Join Dr Anthia Rallis's presentation informing us about the latest in the management of hypertension and pre-eclampsia in pregnancy. Pre-eclampsia remains a leading cause of maternal and perinatal mortality and morbidity. It is a pregnancy-specific disease characterised by de-novo development of concurrent hypertension and proteinuria, sometimes progressing into a multiorgan cluster of varying clinical features. And there will be more interesting and thought-provoking speakers included in the Program!
 In addition, there will be time to bring you a very important update about 'Menopause After Breast Cancer – Managing the New Normal by Dr Tonia Mezzini and Sonia Scharfbillig as well as some important news from the Breast Cancer Network Australia.
DON'T MISS OUT!
Even Miracles Take a Little Time – Fertility, Endometriosis and Preconception Conversations, including an OSC Update!
Wednesday 26th October 2022
6.00pm – 9.15pm
Port Lincoln Hotel, Port Lincoln
Join The Team
Flinders Medical Centre are currently looking for
Obstetric Shared Care GPs
who hold an Advanced DRANZCOG Diploma
to work in their Women's Assessment Service
This service currently operates Monday to Friday 0800-1630
Please apply to: Genevieve.schmidt@sa.gov.au or call 0402125 641 or
0418 803 844 for any enquiries.
Heart Research Australia
Women and Heart Disease – It's time to talk about it!
For Women's Health Week 2022, Cardiologist Dr Monique Watts and author of 'Queen Menopause' Alison Brahe Daddo come together for tea and chat all things women's heart health.
They will cover heart conditions commonly experienced by women yet not well known or spoken of; early warning signs and what to look out for; what to do should they arise; and the impact of menopause on a woman's heart health.
Heart disease kills more than two times as many Australian women than breast cancer.
Podcast Time: Tuesday 6th of September, 4pm (Sydney time)
Can't make it then? Register and they will send you a recording of the webinar so you can watch it at a later time.
'Stillbirth Investigations and Bereavement Care' Online Education Program 'live'
The Stillbirth Autopsy and Investigations Project Team are pleased to advise you that the online education program for clinicians, Stillbirth Investigations and Bereavement Care, is now live, free and accessible via the SA Health Launch e-learning platform.
 
The development of the education was informed by literature reviews, staff and consumer surveys, touchpoint analysis of the patient journey, analysis of pregnancy outcome data over 16 years, the SA Perinatal Autopsy Service, the project's key stakeholder group and most importantly, bereaved parents. The education is for all clinicians who work in maternity care, including midwives, medical staff at all levels, AMIC practitioners and undergraduate students.
 
The education is in modules, with a certificate available for each stage completed. The education program is equivalent to a 2-day workshop and has recently been approved by RANZCOG for 16 hours of CPD.
 
Section 1 modules include:
Why has the education been developed?

Identifies the key documents and strategies that inform best practice, including the National Stillbirth Action and Implementation Plan

What is the issue?

Explores rates of stillbirth and associated investigations against key characteristics, along with factors that influence the uptake of investigations

What can we do to increase the uptake of stillbirth investigations?

Explores the stillbirth investigations algorithm, autopsy processes, timing, documentation and information that parents want to know

How can we make a difference?

Explores shared decision-making, cultural care, having crucial conversations, timing and resources to support discussions

What else can we do to make a change?

Explores bereavement care, self-care and the follow-on model for bereavement care
 Section 2: Touchstones
This section shares the lived experiences of 5 families following stillbirth and in subsequent pregnancy(s).  The experiences are linked to activities which involve the participant selecting stillbirth investigations and planning bereavement care based on the families' unique needs (application of learning).
Did You Know
NUCHAL TRANSLUCENCY ULTRASOUND SCANS
EXCITING OPPORTUNITY AT THE WOMEN'S & CHILDREN'S HOSPITAL
SA Medical Imaging at the Women's & Children's Hospital is now accepting GP referred Nuchal Translucency ultrasound scans.
The referral must meet the Medicare requirements expected of all radiology request forms, a valid request form to any provider is acceptable, and all patients will be bulk billed.

At the time of the booking, the patient must have a WCH Medical Record Number (MRN).
If the patient does not have a MRN please fill in the Patient Registration Form and fax it to the Patient Registration Office on 8161 8232 while the patient is still in the GP rooms. The following day the patient will need to book their appointment.

Bookings can be made by calling 8161 6055 between 08:30 and 16:30.

The Women's Ultrasound Department has capacity for 15 nuchal translucency scans per week.
If an appointment can not be provided, the patient will be advised to contact an external provider.

If you have any queries or concerns, please contact Casey Smedley (Acting Team Leader of Women's Ultrasound) on 8161 6245 or casey.smedley@sa.gov.au
PoppiE Study Patient Consent to Contact Form
GPs are working together with the South Australian Health and Medical Research Institute (SAHMRI) to inform women about the PoppiE Trial.
The PoppiE trial is designed to determine the optimal level of iodine supplementation for pregnant women who already have an adequate iodine intake from the food that they eat.
To further assist those of our GPs who are providing amazing support to this study we have designed a consent form for you to give to your patients.
They will be invited to provide their contact details and give consent for a staff member from SAHMRI Women and Kids to contact them to discuss this research study further.
Once completed please send to lmarch@gppaustralia.org.au
To access Consent Form – CLICK HERE
Expression of Interest Form – CLICK HERE