Working together to fix the leaks in the GP pipeline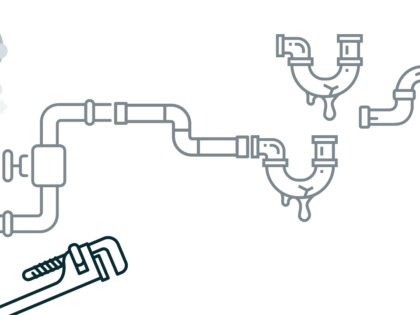 A recent "gathering of the minds" in general practice training has identified strategies to address a shortage of rural GPs and support the growth of the GP pipeline.
An initiative of GPEx, the forum was attended by medical and rural clinical schools as well as student, GP supervisor and GP registrar associations, SA Health and hospital representatives and stakeholders within the GP sector, showcasing research insights and creating opportunities to find solutions through collaboration.
Understanding the leaky pipeline
Professor Caroline Laurence from the School of Public Health at the University of Adelaide presented an overview of key findings from the Medical Speciality Decision-Making Study.
A partnership between GPEx, the University of Adelaide and the SA Health Rural Support Service (RSS), this research seeks to understand why applications are declining to the rural pathway and general practice training more broadly.
The study considers the perceptions of general practice in comparison to other specialties and the factors that influence career decision-making for medical students, prevocational and vocational trainees.
It finds that both general practice and rural general practice are perceived as offering challenging, flexible and diverse work opportunities with a good quality training program. A number of misperceptions and negative perceptions were also identified.
The role of quality experience within general practice and exposure to positive, clear and inspirational messaging about GP and GP role models was identified as critical in positively influencing perceptions and informing decision-making.
The research identifies strategies to address barriers, which formed the second part of the forum discussion.
"Promoting the GP pathway lies in the stories and experiences, the successes and challenges. I've worked in six medical schools and it still stays with me, the experiences of junior doctors who have experienced their 'aha' moments through exposure to GP."
Associate Professor Alison Jones
Dean Education, Medicine and Public Health, Flinders University
Collaborative solutions
An engaging discussion followed, with contributions from the following panel members and other attendees in the room and online:
Clear messages arose around the need to work together to encourage and achieve:
Positive exposure to General Practice and GP role models from early medical school
Quality experiencesin General Practice placements across the pipeline
Supported teaching practicesto enable these quality experiences
A unified approach in the way in which we speak about General Practice as a respected specialtyand the job opportunities it provides
Innovative models for GP placementsthat encourage service delivery and retention within rural and remote areas of need.
Most importantly, it was recognised that the GP workforce challenge requires all stakeholders across the pipeline to work together.
"None of us can solve the GP workforce challenge on our own. So how can we collaborate to strengthen the pipeline and increase the number of trainees choosing to specialise in general practice"

Stephanie Clota
CEO, GPEx
By taking a collaborative approach, we can provide a supported and clear pathway to the specialty of General Practice for our next generation of GPs and rural GPs.
GPEx have committed to working with stakeholders across the pipeline to progress these recommendations.
If you would like to discuss opportunities for collaboration please contact ceo@gpex.com.au