Updated Advice for the Care of Pregnant Women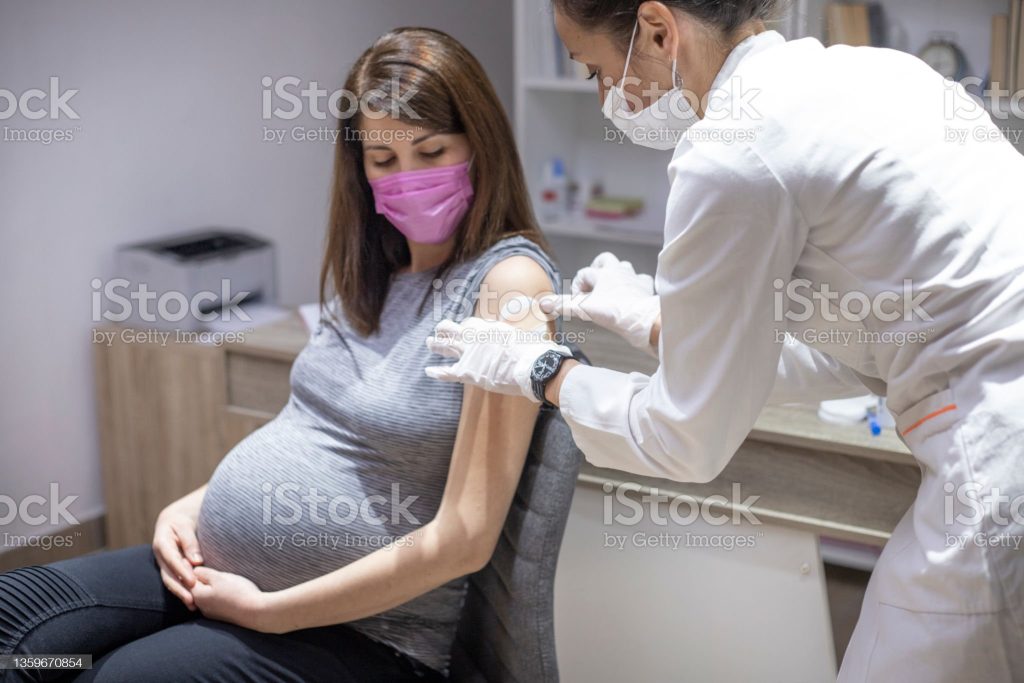 Dear Obstetric Shared Care GPs,
CONNECTING YOU WITH THE NEWS YOU NEED FOR
GP OBSTETRIC SHARED CARE
Welcome back to another GP Obstetric Shared Care update. I hope that you are all keeping well.

A recent bitter cold snap sent temperatures plummeting across South Australia but don't worry GP Partners and the GP Obstetric Shared Care Program has got you covered. It's time to snuggle down with some more updates!

Stay up to date with the latest information by clicking on the links below.
COVID-19 Vaccination for Pregnant Women
Joint statement between RANZCOG and ATAGI about COVID-19
RANZCOG and ATAGI recommend that pregnant women are routinely offered Pfizer mRNA vaccine (Cominarty) at any stage of pregnancy. This is because the risk of severe outcomes from COVID-19 is significantly higher for pregnant women and their unborn baby.

Global surveillance data from large numbers of pregnant women have not identified any significant safety concerns with mRNA COVID-19 vaccines given at any stage during pregnancy. Furthermore, there is also evidence of antibody in cord blood and breast milk, which may offer protection to infants through passive immunity.

Pregnant women are encouraged to discuss the decision in relation to timing of vaccination with their GPs and health professionals.

Furthermore, women who are trying to conceive do not need to delay vaccination or avoid becoming pregnant after their vaccination.

Links below for further information and resources:
RANZCOG – COVID-19 Vaccination in Pregnant and Breast Feeding Women – CLICK HERE

Joint Statement between RANZCOG and ATAGI about COVID-19 vaccination for Pregnant Women – CLICK HERE
New Resources for your Patients
These resources are now availabe for your pregnant women and contain evidence-based health advice, along with tips to help them stay healthy during pregnancy.
Pregnancy Vax Update
Pregnant women can get the Pfizer vaccine before they give birth, according to new advice from medical experts. They say pregnant women should be offered the Covid jab at any stage of the pregnancy. The new recommendation comes from the Royal Australian and New Zealand College of Obstetricians and gynae-cologists (RANZCOG) and the Australian Technical Advisory Group on Immunization (ATAGI).
The experts said pregnant women face significantly higher risks of being severely affected by coronavirus if they were infected compared with other people. That risk extends to the foetus as well.
The advice said global research had not found any significant dangers for pregnant women associated with mRNA vaccines, which are the modern science behind the Pfizer product.
New Foods to Avoid in Pregnancy
Sushi, Soft Cheese, Raw Meat and Shellfish have long been black- listed for mums-to-be, due to potential risk of exposure to dangerous bacteria. But Pregnant women are now being warned to also avoid unpasteurised juice and tahini.
Food standards Australia and New Zealand updated its advice on pregnancy and food safety this week. FSANZ suggested pregnant women avoid items such as fresh juice and hummus or other dips containing tahini.
These products could cause listeria, a form of food poisoning which, in pregnant women, can spread to the placenta. Symptoms can be mild such as fever, headache, diarrhoea and nausea, but listeria can also trigger meningitis or encephalitis. It may also cause septicemia, better known as blood poisoning.
Associate Professor of Food Microbiology Julian Cox also warned pregnant women not to eat deli meats, raw seafood, unpasteurised dairy products, soft-serve ice-cream and prepacked fruit and vegetables.
Upcoming Continuing Professional Development
Fundamentals in Obstetric Care 1: Common Complications During Pregnancy
Monash University's Department of Obstetrics and Gynaecology is offering a 'Fundamentals in Obstetric Care 1: Common Complications during Pregnancy' Course on Saturday 24th July 2021 via online live webinars.
The Course is offered as a one day online webinar.
For further details – CLICK HERE
Further information and for registration – CLICK HERE
Cardiovascular Risk Assessment in Women: A Perspective from GP and Specialist Care
GenesisCare is hosting 'Cardiovascular Risk Assessment in Women: A Perspective from GP and Specialist Care' on Saturday 19th June 2021 at the Adelaide Pavilion.
A free optional CPR Course is offered at the conclusion of the Presentation.

For further details – CLICK HERE
For CPR Registration Details – CLICK HERE
Crazy Sock 4 Docs
Crazy Socks for Docs Day is celebrated in June to create awareness to break down stigma about mental health in doctors.
Dr Roger Sexton, Doctor's Health SA will be presenting on 'The Sustainable Doctor' at the GP Obstetric Shared Care CPD Activity 'Delivering More' on Thursday 17th June 2021 at Ayres House.
Places are still available and you can still register:
Save the Date
Our next GP Obstetric Shared Care Accreditation Seminar will be held on Saturday 14th August 2021 at Ayres House.
REGISTRATIONS WILL OPEN AT THE END OF JUNE!
SAVE THE DATE!
Seasonal Influenza Vaccination 2021
Influenza vaccination for pregnant women:
Influenza vaccine is recommended in every pregnancy and at any stage of pregnancy.
Influenza vaccine can safely be given at the same time as pertussis vaccine.
Pregnant women who received an influenza vaccine in 2020 should receive a 2021 influenza vaccine if it becomes available before the end of pregnancy.
Women who receive influenza vaccine before becoming pregnant should be revaccinated during pregnancy to protect the unborn infant.
Fact Sheet: CLICK HERE
---
GP Partners Australia is committed to building upon its strong foundations and achievements, strengthening its valued partnerships and future-proofing its services to the community, including providing strong advocacy, training, education and support for GPs and women participating in the GP Obstetric Shared Care Program, for years to come.
 
Thank you for continuing to support the GP Obstetric Shared Care Program.
Don't forget to visit our GP Partners Australia website for further updates and resources www.gppaustralia.org.au
We trust this – and future updates – will be of help to you during these crazy times.
Stay safe.
If you have any questions or require additional information please do not hesitate to contact the GP Obstetric Shared Care Program Manager – Leanne at lmarch@gppaustralia.org.au
SA OBSTETRICS SHARED CARE PROTOCOLS  | 2020
SA GP OBSTETRIC SHARED CARE PODCAST SERIES
FAMILY OF ORIGIN FORM: CLICK HERE